Showing pelvic floor training effectiveness isn't an easy task - most of the pelvic floor yoga benefits are not visible to the naked eye (even though you FEEL the difference) and the majority of my clients don't want to share the painful and often embarrassing issues they had.

Thanks to belly breathing exercises that are a big part of my pelvic floor yoga training, I found a way: apart from tremendous benefits for your internal organs and overall female health, they help to tone your abdominal muscles - the results that can be seen! In my clients' success stories, I share the full spectrum of their health improvements but visually focus on the progress of their bellies. So, please, read on and get impressed :)
Improved intimate zone immunity & sensitivity, toned the belly and improved its skin quality.
Lana came to Pelvic floor yoga a few years after giving birth to her second child. She wasn't happy with her stomach - the skin quality wasn't as great as it used to be (sagging skin) and she couldn't get rid of the belly regardless of what she tried (diets, active lifestyle).
​
Together, we mastered Nauli, and in 4 months, the belly went away and the skin quality improved tremendously. She's practicing it ever since, it's now part of her morning routine. Her energy level increased from her pelvic floor practice (one of Nauli's benefits), her intimate zone immunity and sensitivity improved greatly, and stays in PERFECT shape and generally finds herself in a better mood.
​
Lana is 37 y.o. and has 2 children of 16 y.o. and 7 y.o.
​
Disclaimer:
- Apart from Nauli practices Lana changed her diet limiting carbs and eliminating alcohol completely.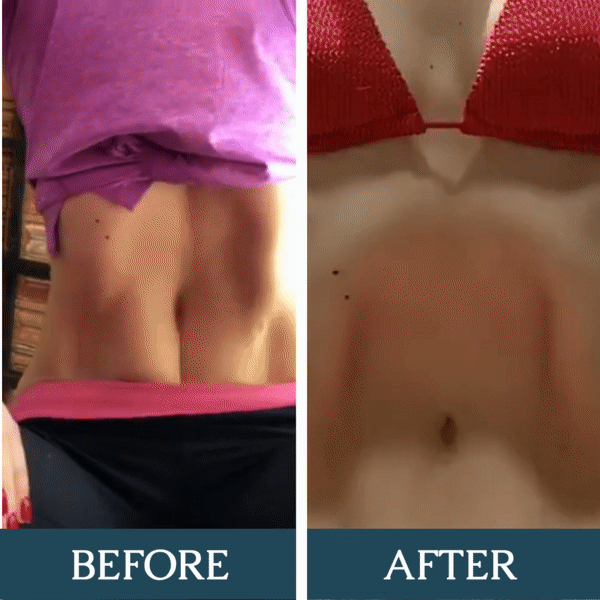 Got rid of postpartum incontinence in 90 days, got into amazing shape in 6 months.
Helen came to me after giving birth to her second child. Her main requests were to get rid of urinary incontinence and get her body shape back to the pre-birth state.
I created a program (a set of daily exercises) for Helen that would help her to achieve the results she wanted.
During the 5 classes, we practiced that set of exercises together to perfect the technique and recorded them so that Helen could take it home and keep practicing them on her own.
She got rid of postpartum incontinence in 3 months and got into AMAZING shape in 6 months. She felt (and looked!) healthy, happy, more energized, attractive, and sexy!
Helen is 36 y.o. and has 2 young children below 5 y.o.
​
Disclaimer:
- She didn't do any other sports
- She didn't change her diet
- She only did pelvic floor yoga 10-15 min DAILY! (consistency is the key)
Slowing down the aging process and postponing menopause, improved intimate zone immunity and sensitivity
Anna was about to turn 40 and thoughts about menopause started to come in. She wanted to learn Nauli, firstly, to slow down the aging process, and postpone menopause. Secondly, she just wanted to learn to do that with her stomach :)
​
We did one personal 1-1 consultation focused specifically on Nauli's technique and its practice. Moving forward, she just took that recording and practiced on her own - and look at the progress! Impressive technique in just a few months.
​
Disclaimer:
- Anna didn't have any health issues but she discovered how good Nauli is for general intimate zone immunity increase, prevention of aging, and (bonus!) increasing intimate zone sensitivity (more pleasurable sensations with a partner).
Got rid of constipation, lost 4 kg, toned the belly, and improved its skin quality.
Lolea came to me with constipation and digestion issues that she wanted to resolve. And Nauli was a perfect technique to take care of it.
​
We spent 3 classes on learning and mastering the technique. How would it help digestion? Perfectly well :) With Nauli, we massage all the internal organs of the abdominal cavity helping to eliminate constipation, intestines and pancreas problems, and indigestion. Exactly what happened to Lolea.
​
She normalize her digestion and got other benefits of Nauli: more toned belly and 4 kg weight loss.